Social Security Number Application Procedures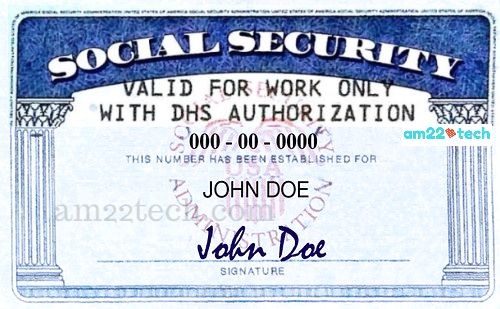 Students who already have a Social Security number for employment DO NOT NEED TO APPLY AGAIN AND DO NOT NEED THIS LETTER unless they need a replacement card.
Social Security Administration (SSA) regulations stipulate that only those F-1 and J-1 students that are EMPLOYED may apply for a Social Security number (SSN). The SSA requires a letter of employment from the hiring department, in addition to an endorsement from the Office of International Students and Scholars (OISS), before they will issue a SSN.
The SSA suggests that students wait at least 10 days after their arrival in the United States to apply for a SSN.
Refer to
International Students and Social Security Numbers
(
https://www.ssa.gov/pubs/EN-05-10181.pdf
) for more information.
Students and hiring departments should follow the steps below:
New student: report to OISS by submitting the Office of International Students and Scholars Check-In Form (https://nevada.formstack.com/forms/oiss_student_checkin) in order for us to register/validate your SEVIS record.

Your SEVIS record must be registered/validated for at least 48 hours before you go to the SSA to apply for your SSN.
Enroll full-time or have permission to be enrolled part-time in order for your SEVIS record to be registered/validated.

Hiring department: complete Part I of the Social Security Number On-Campus Employment Verification DocuSign form or PDF form (please use only one version of the form).

Use the student's name as it appears on their passport.
Department Employee and Supervisor may be the same person on the DocuSign form.
Student will have to bring the PDF form to OISS for our signature after Part I is completed and printed on letterhead by the employing department.

After the Supervisor signs the form, it will be sent to OISS to receive an endorsement in Part II from a Designated School Official (DSO) or Alternate/Responsible Officer (A/RO) at OISS.
Student: call the local SSA office (https://secure.ssa.gov/ICON/main.jsp) at 1-888-808-5481 to schedule an appointment. Take the following documents to your appointment at 1170 Harvard Way, Reno, NV 89502:

completed employment verification letter
an Application For A Social Security Card (http://www.socialsecurity.gov/online/ss-5.pdf) (Form SS-5) (also available at the SSA office)
unexpired passport
I-94
I-20 or DS-2019
You will receive a confirmation of the application if the application is accepted.
After SSN Application
Student: take the confirmation of the application to the hiring department as proof of your SSN application along with any form of a national identification you have from any country.

The hiring department will use your country and national ID number in Workday as a placeholder for the SSN in order to complete the hiring paperwork.
Inform the hiring department once you receive your SSN to update payroll and tax records. This should occur between 60 and 90 days from the date of application.
Do not carry your SSN card around with you, store it in a safe place.

Hiring department: after the student applies for the SSN, they will show you their proof of SSN application for you to enter them in Workday.

Use the student's country and national ID number in Workday as a placeholder for the SSN in order to complete the hiring paperwork.

If there are any issues entering the student's information in Workday, contact Kaiya Massey, kmassey@unr.edu, with Human Resources.
Update to the SSN when the student gets their SSN card.
Students should also see the on-campus
Nonresident Alien Tax Services
(
www.unr.edu/campus-business/units-and-services/nrat
) in the Controller' Office (Ross Hall, Room 101D) to complete any tax related forms and make sure the correct tax deductions are taken from their paychecks.
nra@unr.edu
or 775-784-1404.